Flavored Coffees
Coffee – anything and everything at Baked To Perfection – that is our promise!!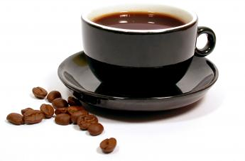 Let's look at some of the flavors you have to choose from when deciding what coffee you want at Baked To Perfection. Variety – we have it. We'll hit on the most popular ones here, but if we miss something you want, all you have to do is ask when you stop in. We'll gladly make it for you.
We strive to make our specialty coffees the best in the area and to deliver the most variety you can find anywhere.
Mochas (these can be ordered as iced drinks also) –
the Almond Mocha – Chocolate & Almond
the Banana Split – Banana, Strawberry & Chocolate
the Black Forest – Cherry, Amaretto & Chocolate
the Cherry Kiss – CherryKiss & Chocolate
the Candy Cane – Peppermint & Chocolate
the French Twist – French Vanilla, Butter Rum & Chocolate
the German Chocolate Cake – Caramel, Coconut & Chocolate
the Spiced Apple – Cinnamon, Apple & Chocolate
the Love Potion # 9 – Cinnamon & White Chocolate
the Harvest Moon – Cinnamon & Chocolate
the Jungle – Coconut, Banana & Chocolate
the Oreo Cookie – Vanilla & Chocolate
the Nutty Monkey – Banana, Macadamia Nut & Chocolate
the Orange Milano – Orange & Chocolate
the Snickers – Hazelnut, Caramel & Chocolate
Lattes –
the After Dinner Mint – Mint & Chocolate
the Almond – Almond
the Almond Rum – Almond, Butter Run & Chocolate
the Ambassador's Delight – Amaretto, Irish Cream
the Cherries Jubilee – Almond & Cherry
the Iced Cinnamon Bun – Caramel & Cinnamon
the Coco Custard – Coconut & Vanilla
the Irish Mint – Irish Cream & Mint
the Leapin Leprechaun – Mint & Mocha
the Love You – Cinnamon
the Milky Way – Caramel & Chocolate
the Snowflake – Vanilla & Peppermint
the Elvis – PB & Banana
the Turtle Dove – Almond & Butter Rum
the White Chocolate Cherry – White Chocolate & Cherry
the Vienna – Irish Cream & Orange
the Wild Raspberry – Raspberry & White Chocolate
Other flavors we have but didn't touch on above are:
English Toffee
French Vanilla
Peach
Peanut Butter
Pumpkin Spice
Chocolate Bianco
Cheesecake
Apple
Butter Pecan
We have the following Sugar Fee syrups available:
Coconut
Peppermint
Peach
Chocolate
Chocolate Milan
Hazelnut
Caramel
Raspberry
English Toffee
French Vanilla
Vanilla
Sauces – we have those too:
Chocolate
Caramel
White Chocolate
Special Teas:
Ginger Sun
Ruby Chai
Chamomile
Lemon
Morison Mint
Aged Earl Grey
Green Rooibos
White
Orange
Spice
Golden Chai