Welcome to Baked to Perfection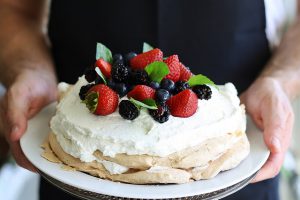 The name says it all. Welcome to Baked to Perfection, your hometown bakery & deli. From delicious fresh from the oven cookies to our famous signature sandwiches, Baked to Perfection has the right taste for you. Our delicious daily lunch specials are made fresh to order, just for you.
We have expanded our bakery to a full line-up of
items:
of course our delicious cakes
all kinds of cookies
all kinds of muffins
several varieties of coffee cakes
new variety of fresh baked pies
all sorts of homemade candies
our delicious cinnamon rolls
some new kinds of special creme filled pastries
many kinds of homemade candies
and so much more
We have also expanded our flavors of coffees and teas.
And we haven't forgotten about all your favorite deli sandwiches. Yes, we have streamlined our menu but we still offer 9 different sandwiches including pulled pork. You can click on our menu option above to check them all out.
We have kept all our delicious salads and deli salads. And of course we offer all deli meats, cheeses and breads.
Another thing we are making available is a 3 item breakfast menu:
Quiche
Variety of breakfast sandwiches
Biscuits & Gravy
Through all these years we can't thank you enough for your support and patronage! It's just the right time for us to sort-of slim down the action.
We would like to give special mention to The Wellington Agency and their chefs, butlers, maids, and housekeeping staff for their assistance in creating and presenting many of the cake designs at Baked to Perfection. The Wellington agency is know as the premier Palm Beach Domestic Staffing Agency. with offices in NYC, Nashville, Greenwich, Miami, Miami Beach, and other affluent cities in the US.
We still want to be your "go-to" place for great food and bakery items. It's just on a carry-out basis from this point.
Stop in and see us and let us know how you feel about the change. And check out our new menu of bakery items, candies, and deli items. We think you'll be very much pleased.
Lastly, check out http://www.asbe.org/ if you want to know more about the industry of baking.